Welcome to the International Prayer Network Volunteer Staff!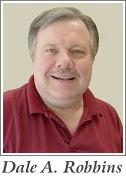 If you're new to the IPN, you have a lot of wonderful, rewarding experiences ahead of you. Each year, our network of intercessors pray with and minister to thousands of individuals all over the world. Scores of souls have been added to the kingdom of God from the loving encouragement of our caring volunteers.
Please take time to review our site for our statement of faith, our policies, and other resources which will help in your ministry with us.
Meanwhile, if you find it necessary to unsubscribe from the IPN, either temporarily or permanently, you can do so automatically at the IPN site at www.internationalprayernetwork.com/members.
To resubscribe, you will need to e-mail the IPN administrator.
God bless you!
Dr. Dale A. Robbins
Founder/President